Here we will list and describe available policies, for example:



* Special Homeowners Package



The Special Homeowners policy also covers guest liability and medical payments to others. These homeowners are considered special, the usage referring to the low number of their IQ or equivalent shoe size.



* Combined Homeowners and Auto Package

This package is for customers who take their home with them, as in mobile homes, or possibly those who live in their cars. If one lives in their car, auto insurance is not enough to cover them. A combined homeowner and auto package is necessary. Any annexes made to the home, such as a washtub or tarpaulin, must be approved by the agency.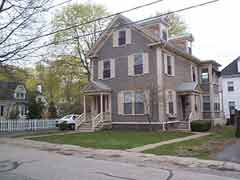 Our homeowners policies cover losses to your home, minus your deductible. Your personal belongings are also be protected by many of our homeowners policies. These policies provide coverage for damage caused by the most common types of losses, such as fire and storms.